Technical specifications:
• Input : 220/240V (50/60Hz)
• No load speed: 8.000-21.000 RPM
• Collet diameter range: Ø6~12,7mm
Contents:
• Multi-Function Fence (extended baseplate)
• Instructions manual (10 languages)
Worldwide Technical Assistance:
Search CMT7E on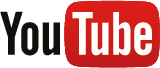 NO VOLTAGE RELEASE (NVR)
SAFETY SYSTEM
prevents the motor from automatically restarting after a power interruption.
for easy bit adjustment when table mounted.
ELECTRONIC SPEED CONTROL & SOFT START
SWITCH FROM A PLUNGE TO A FIXED BASE ROUTER
by simply pressing or releasing the button.
change worn brushes quickly and easily.
locks during bit change mode to prevent accidental power on.
reduces intake of dust into the motor casing when mounted upside-down in a router table.
provides maximum protection from the cutting zone.
provides excellent control for hand-held use and circle cutting.
for fast fitment and removal from its fence.
TOP OF TABLE HEIGHT ADJUSTMENT
Top of table height adjustment is possible using the height winder handle from the template guide kit.