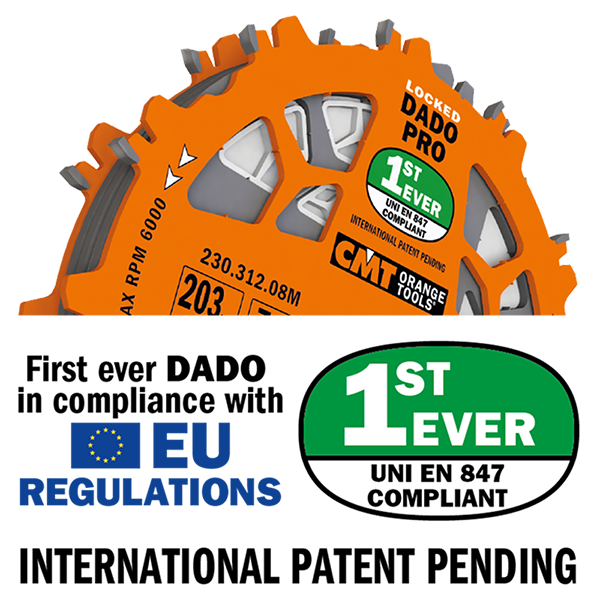 CMT is proud to introduce a brand new LOCKED DADO PRO Set unlike any other!

This is the very first Dado ever deemed UNI EN847 compliant.
This means that
while the Dado is rotating, the assembled elements
will never come into contact with each other!
This is possible thanks to unique blade body design
and 'never before seen' special "lock spacers".
For flat bottom grooves & virtually splinter-free cuts in solid wood,

laminates & melamines, veneer plywood.

Orange Shield Coating protect from heat, gumming and corrosion.

Includes shims (plastic & magnetic) and plastic ''lock spacers'' set

for micro-thin adjustability.