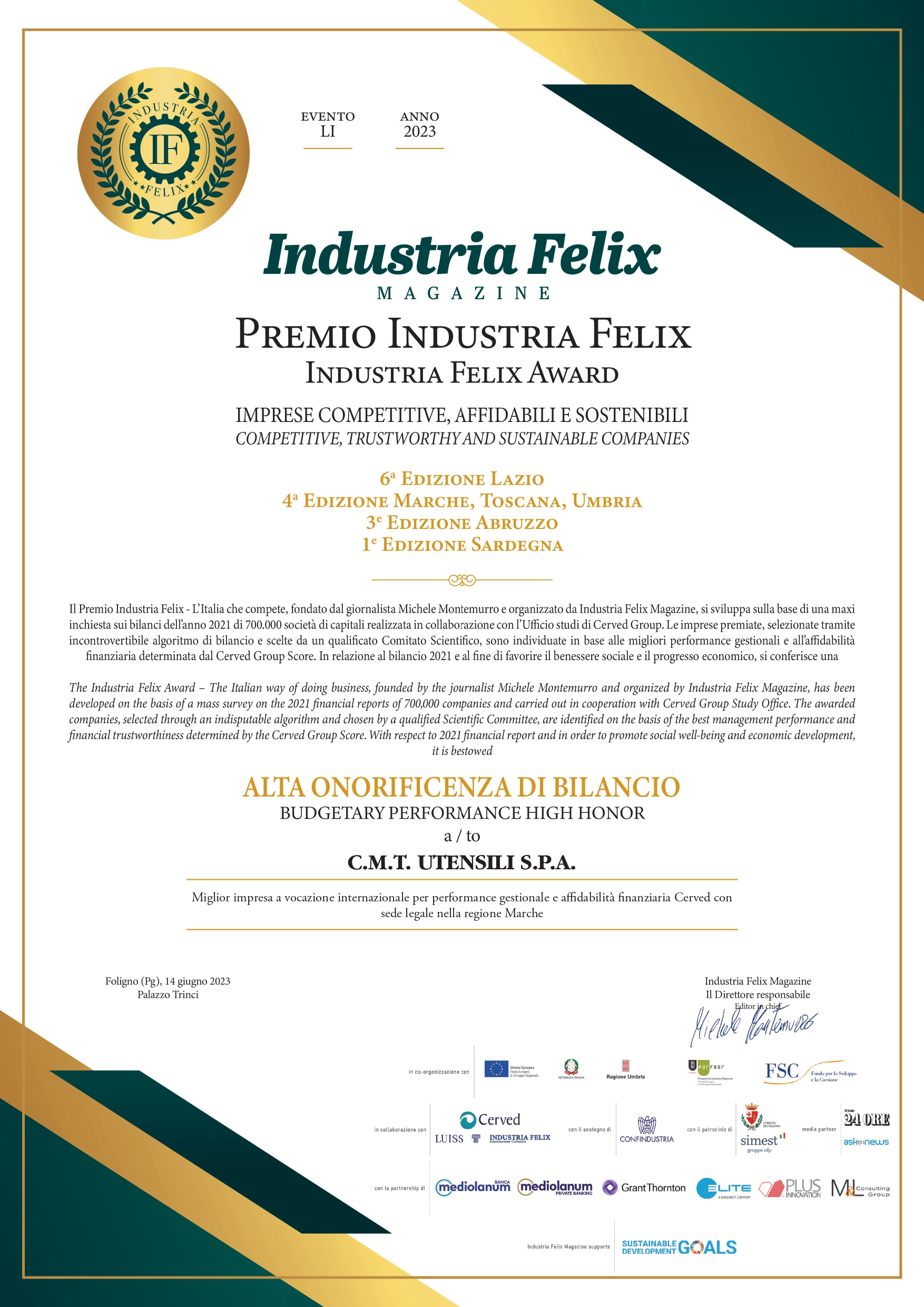 Selection was made by a qualified team of high-profile economists, entrepreneurs and managers who hand-picked companies exemplifying outstanding management, performance, and financial reliability. The winners have been selected among 700.000 joint-stock companies basing on the financial statements for the 2021 fiscal year.

The awards ceremony, which took place on Wednesday June 14th in Foligno (PG), at Palazzo Trinci, saw
10 companies from the Marche region
awarded.
For
C.M.T. Utensili S.p.A.
, it is the reaffirmation of impeccable financial performance and managerial solidity. The numbers are testimony to the company's commitment to excellence.
Marcello Tommassini, CEO of CMT Utensili, asserted that:
"Credit is due to all those who work at CMT; their brilliance is the very soul of the company.
This honour is testimony to our strength and competitiveness which nurtures and drives the company's continued growth".


CMT Utensili S.p.A.
is a global leader in the design and production of cutting tools for woodworking and strives to attain distinction in research, development and technological innovation.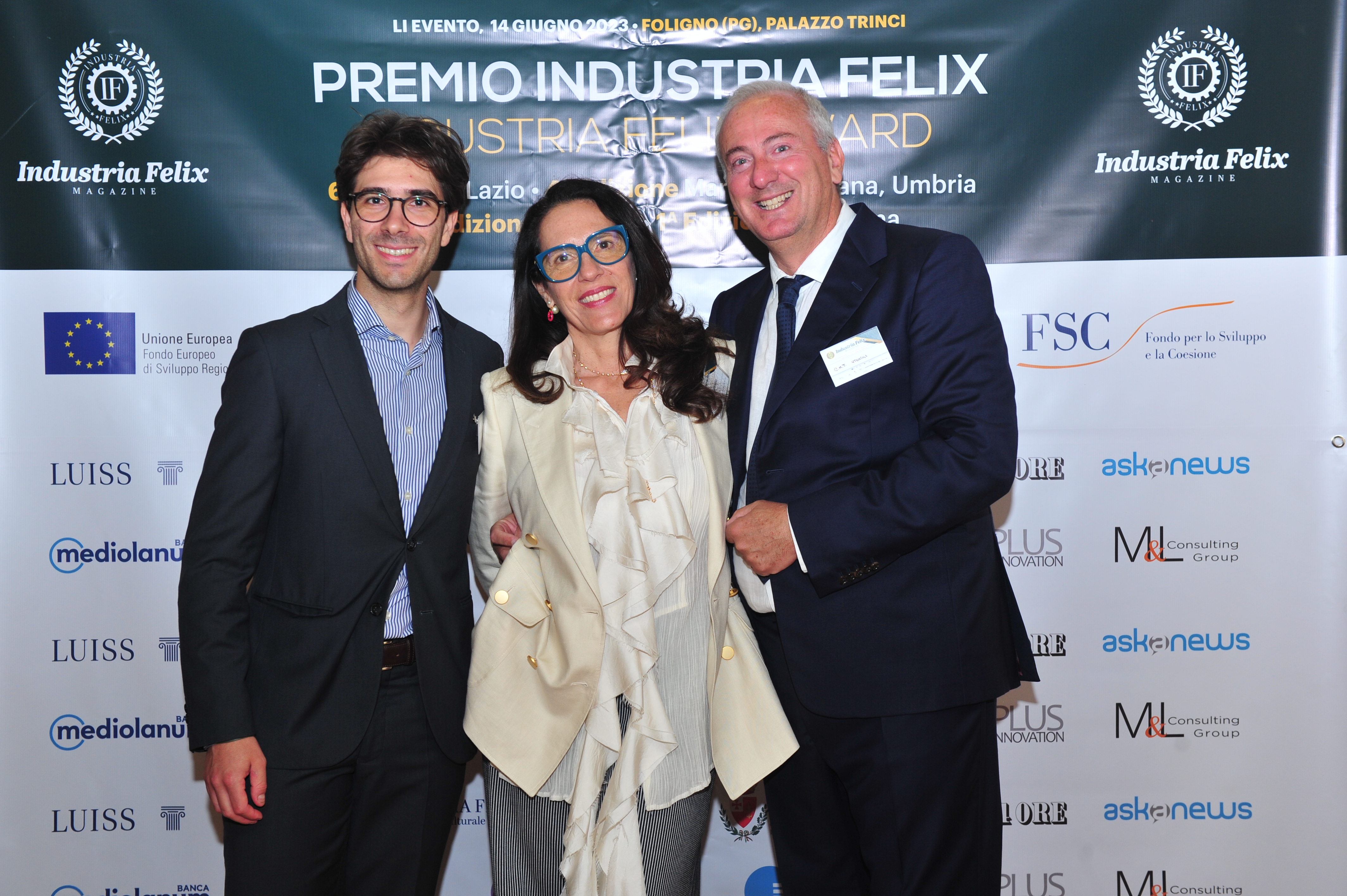 Francesco Moretti, CFO of CMT Orange Tools
Lucia Spallacci, HR Director
Marcello Tommassini, CEO of CMT Utensili SpA