CRIBIS Prime Company recognition is one which assesses the highest level of business reliability of an organization, and is allocated exclusively to companies that maintain an impeccable record of economic and commercial dependability as well as an outstanding reputation of prompt payment to suppliers.
Awarded every year to a mere 7% of the 6 million existing companies in Italy, it carefully measures financial soundness, business solidity and proven ability in maintaining business flow.
CMT Utensili SpA is delighted to report that it qualified as a CRIBIS Prime Company recipient further defining and confirming it's exceptional standing in B2B commercial transactions.
This is an important honour because it secures and further elaborates our reputation as a trustworthy commercial partner.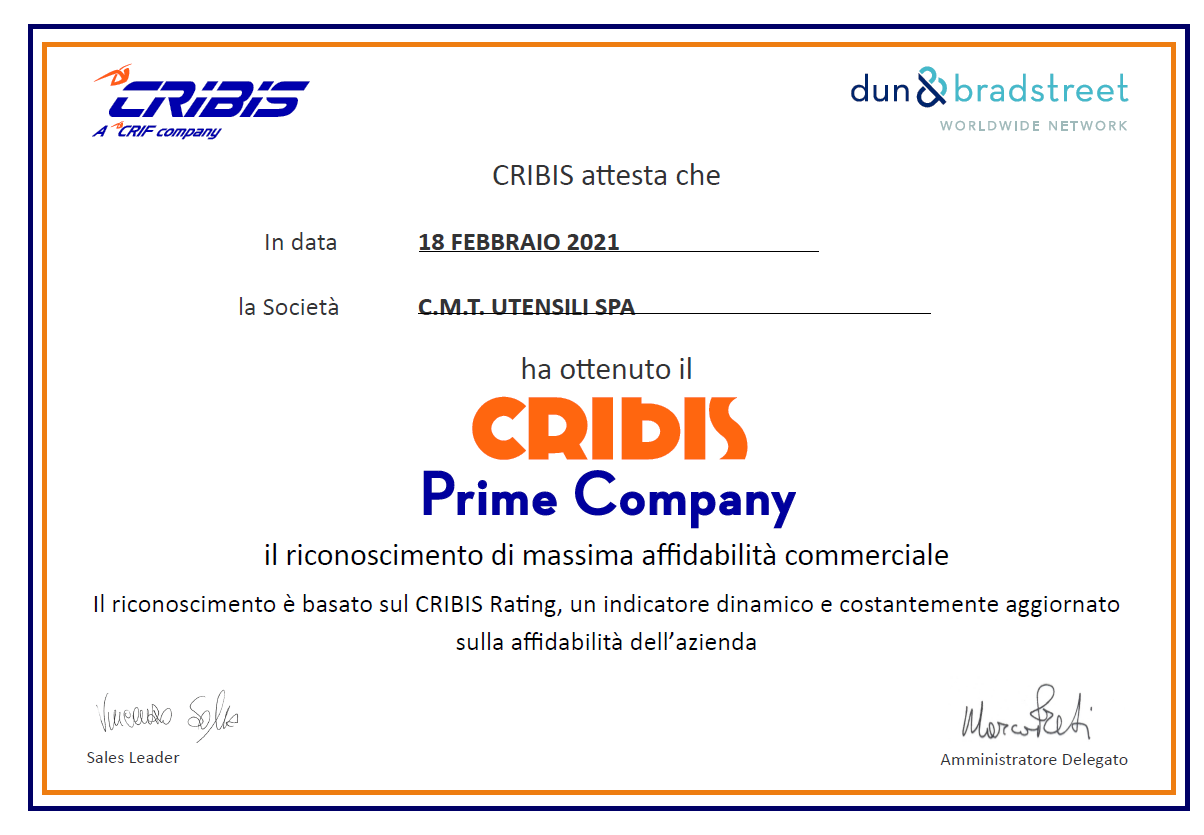 CMT Orange Tools, Proud to be Orange!