Diamond dry bit for milling, enlarging, shaping, countersinking on existing holes in: tile (ceramic, gres, etc.), hard stone (granite, marble, etc.), artifical stone (Okite®, Silestone®, etc.).
Use on other masonry materials is possible, but will reduce tool life. It can also be used to create lateral semicircular recesses (for cables, pipes, etc.).
For use with angle grinders (direct connection) or electric drills (with adaptor).
Water cooling can extend tool life.
Before use, read all warnings in machine manual.

Suggestions for use: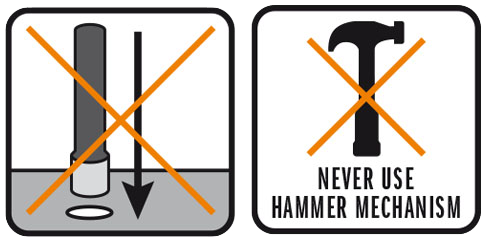 Remember that the tool you are using is not a drill bit. This means that attempting to bore holes perfectly perpendicular to the work surface on a frequent basis will drastically reduce the life of your hole saw.
Using water as a cooling agent may help extend the life of the hole saw.
The percussion/hammer action mode must be turned off when using these hole saws.
Watch the playlist video in the playlist